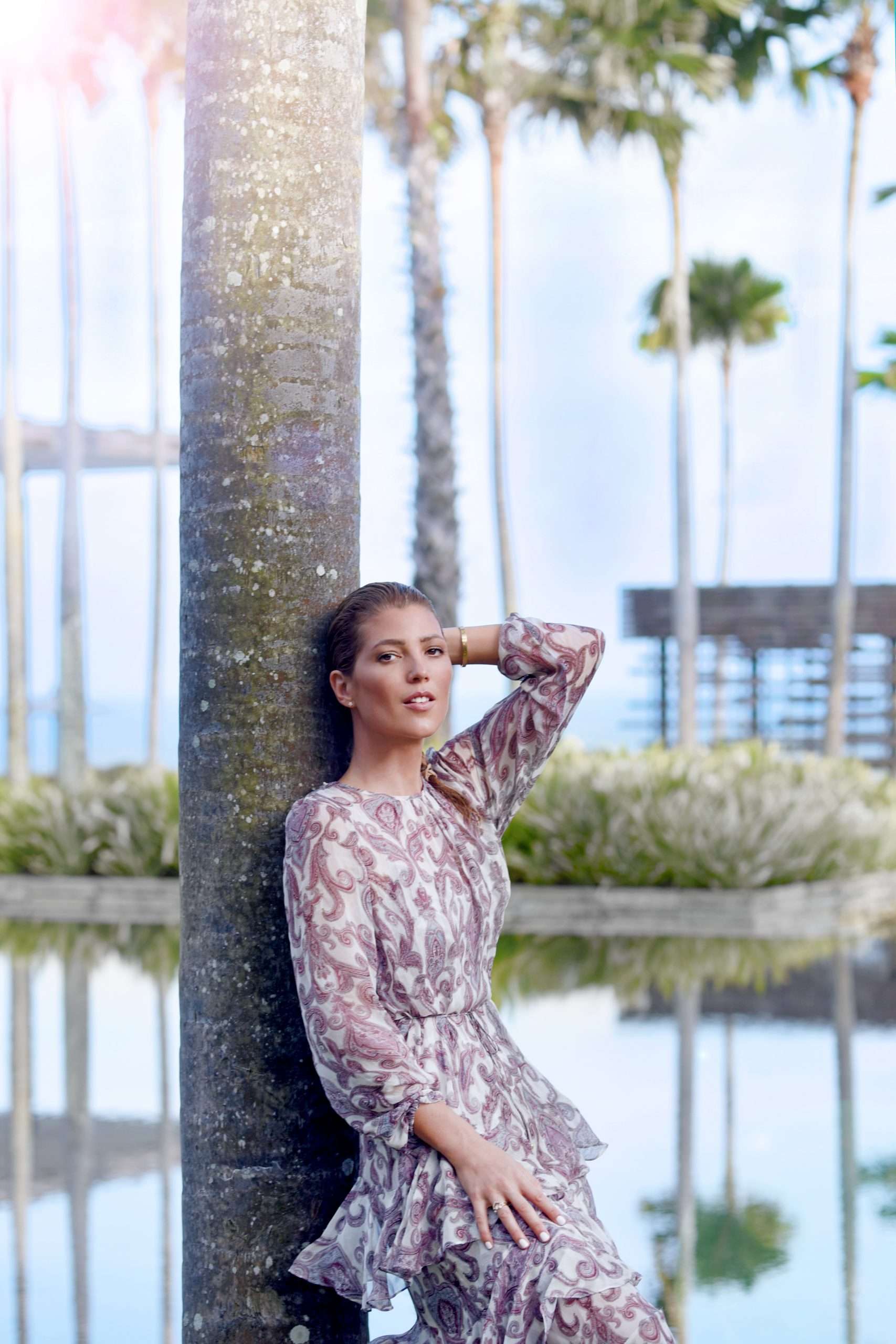 Bali was a complete mystery to me until a couple of months ago, when I travelled there for the first time out of the impending Sydney cold. Struck by the tropical humidity and incessant verve of Denpasar upon arrival, I ventured to find hidden pockets of paradise in three directions.
Canggu
Out of the madness of Kuta towards the greenery of rice paddies, my first stop in Bali felt like an exotic hybrid of Byron Bay and Bondi with its hipster cafes, chilled vibes, health conscious food, surf beaches, small boutiques and sunset beach hangs.
Stay: 
The Slow is a mid century modern tonal dream with a hip clean eating restaurant attached. With an array of innovative cold pressed juices sipped out of glass straws and ayurvedic-meets-paleo breakfasts, I felt glowy and light straight off the plane.
Eat
Fish Bone Local for fresh catch and wine, The Lawn for the sunset, prawn tacos and cocktails, Old Man's, Café Organic and Lacalita for good café eats.
Shop
from gelatos to local artisans and designer wares, the Canggu shopping strip has you covered.
Do
surf Echo and Canggu beach, rent a scooter and drive into rice paddy studded-villages or detox with numerous yoga and healthy eating options.
Ubud
A two hour drive took us past villages to the lush heart of the island where monkeys roam forests, Balinese artisans hone their craft, and a surprisingly happening town delights with cultural and social events.
Stay:
there really isn't anywhere like the Four Seasons Resort Sayan. A private patch of rainforest paradise engulfs you into an emerald embrace that seems so removed from the buzzing town. Featuring gorgeous pool villas among the hotel's own rice paddies and a large pool next to a meandering river, this hotel offers unsurpassed luxury that feels intimate yet wild
Eat:
head into town to sample the healthy and delicious food of the island. Try Clear Café, Locavore, Alchemy, Bambu Indah, Toro Sushi, Sambal, Spice or Uma Cucina.

Shop:
Balinese sculptures, jewellery, fabrics and art shops are dotted everywhere through the large shopping centre of town. Visit the local market for significant discounts.
Do:
start with yoga at the hotel's pavillion, then book a private rafting cruise from the concierge, that takes you down a river through the jungle. Visit the main square of Ubud to attend a traditional Balinese dance as the costumes and make-up are spectacular and if you're feeling adventurous, take a half a day trip for a hike up the nearby volcano then picnic by the pretty lake.
Uluwatu
A world away from the buzz of Ubud, the peninsula of Uluwatu felt serene and undeveloped compared to the rest of the island. High end resorts dot the high cliffs overlooking the endless ocean blue, while white coves hideaway behind surf misted cliffs.
Stay
Alila Villas Uluwatu offers beautiful pool villas and Instagram-ready grounds. With it's slick styling, clean lines, beautiful spa and mod con comforts, this is a hotel you'll want to stay at again and again.
Eat:
The Warung is the Balinese restaurant at Alila Uluwatu and it had the best Indonesian food I have ever had. Head to Sundays Beach Club for yummy strawberry daiquiris and beachside snacks during the afternoon, then try Sake No Hana for Japanese food and stay for a dance at the newly opened Omnia superclub.

Do:
rent a scooter from the hotel and explore the hidden coves of the peninsula. Try Balagan, Bingin and Labuan beaches than walk on either side to find a private cove. Visit the Uluwatu Temple at sunset and say hello to the resident monkeys. Head to the beautiful private beach at Sundays Beach Club for an epic (and protected) snorkel with colourful fish.
This post originally appeared on vogue.com.au here!