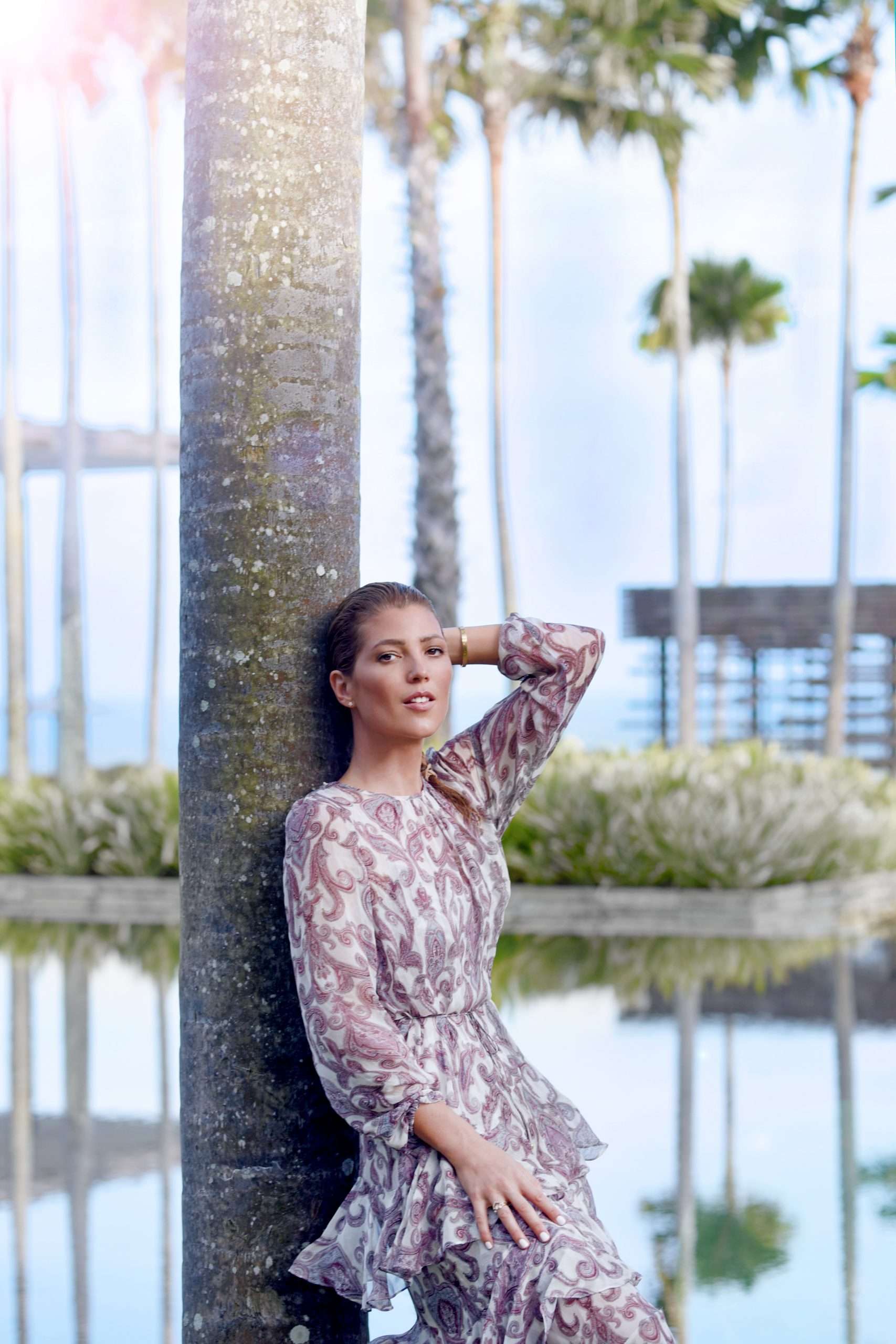 Bali was a complete mystery to me until a couple of months ago, when I travelled there for the first time out of the impending Sydney cold. Struck by the tropical humidity and incessant verve of Denpasar upon arrival, I ventured to find hidden pockets of paradise in three directions.
Canggu
Out of the madness of Kuta towards the greenery of rice paddies, my first stop in Bali felt like an exotic hybrid of Byron Bay and Bondi with its hipster cafes, chilled vibes, health conscious food, surf beaches, small boutiques and sunset beach hangs.
Stay: 
The Slow is a mid century modern tonal dream with a hip clean eating restaurant attached. With an array of innovative cold pressed juices sipped out of glass straws and ayurvedic-meets-paleo breakfasts, I felt glowy and light straight off the plane.
Eat
Fish Bone Local for fresh catch and wine, The Lawn for the sunset, prawn tacos and cocktails, Old Man's, Café Organic and Lacalita for good café eats.
Shop
from gelatos to local artisans and designer wares, the Canggu shopping strip has you covered.
Do
surf Echo and Canggu beach, rent a scooter and drive into rice paddy studded-villages or detox with numerous yoga and healthy eating options.
Ubud
A two hour drive took us past villages to the lush heart of the island where monkeys roam forests, Balinese artisans hone their craft, and a surprisingly happening town delights with cultural and social events.
Stay:
there really isn't anywhere like the Four Seasons Resort Sayan. A private patch of rainforest paradise engulfs you into an emerald embrace that seems so removed from the buzzing town. Featuring gorgeous pool villas among the hotel's own rice paddies and a large pool next to a meandering river, this hotel offers unsurpassed luxury that feels intimate yet wild
Eat:
head into town to sample the healthy and delicious food of the island. Try Clear Café, Locavore, Alchemy, Bambu Indah, Toro Sushi, Sambal, Spice or Uma Cucina.

Shop:
Balinese sculptures, jewellery, fabrics and art shops are dotted everywhere through the large shopping centre of town. Visit the local market for significant discounts.
Do:
start with yoga at the hotel's pavillion, then book a private rafting cruise from the concierge, that takes you down a river through the jungle. Visit the main square of Ubud to attend a traditional Balinese dance as the costumes and make-up are spectacular and if you're feeling adventurous, take a half a day trip for a hike up the nearby volcano then picnic by the pretty lake.
Uluwatu
A world away from the buzz of Ubud, the peninsula of Uluwatu felt serene and undeveloped compared to the rest of the island. High end resorts dot the high cliffs overlooking the endless ocean blue, while white coves hideaway behind surf misted cliffs.
Stay
Alila Villas Uluwatu offers beautiful pool villas and Instagram-ready grounds. With it's slick styling, clean lines, beautiful spa and mod con comforts, this is a hotel you'll want to stay at again and again.
Eat:
The Warung is the Balinese restaurant at Alila Uluwatu and it had the best Indonesian food I have ever had. Head to Sundays Beach Club for yummy strawberry daiquiris and beachside snacks during the afternoon, then try Sake No Hana for Japanese food and stay for a dance at the newly opened Omnia superclub.

Do:
rent a scooter from the hotel and explore the hidden coves of the peninsula. Try Balagan, Bingin and Labuan beaches than walk on either side to find a private cove. Visit the Uluwatu Temple at sunset and say hello to the resident monkeys. Head to the beautiful private beach at Sundays Beach Club for an epic (and protected) snorkel with colourful fish.
This post originally appeared on vogue.com.au here!
Wake up, put your sneakers on, grab a takeaway coffee (organic of course, we are in Bondi Beach after all! ) and head for the Bondi to Coogee coastal walk, arguably Australia's most spectacular coastal pathway. Revel in gorgeous bays, amazing vistas and never ending horizons; this is Sydney at it's most spectacular. Walk back to Bondi Beach and take a dip at the unique Icebergs swimming pool – sure to be an Instagram worthy picture!
After a refreshing swim and a vitamin D top up, head upstairs to the beautiful Icebergs Dining Room and Bar for a spot of lunch. With a luxe regional Italian flavour, best of Australian produce and view to die for, this restaurant is a Sydney institution not to be missed. Order oysters and ink spaghetti with crab while you sip on a cocktail and watch whales, dolphins or surfers frolic on the beach below
Take a taxi into the city and head for the Art Gallery of New South Wales. With collections of Australian, European , Asian and contemporary art plus riveting exhibitions on loan from around the world, it is a blend of Australasia culture that needs to be experienced. After you've got your fill of artistic beauty, cross the road into the Botanical Gardens and take a stroll whilst taking in many unique species of Australian flora.
Once in the city, make a visit to Agent Provocateur's spectacular Westfield Sydney store and try on an array of naughty but nice lingerie and accessories. Every woman needs beautiful underwear for that special occasion- I love Agent Provocateur's blend of quality and whimsical sexiness. Can you tell I feel comfortable here? ; )
Sydney boasts an incredible harbour and what a better way to see it then from a completely refurbished 44 metre European style boat with 3 decks in the style of Hollywood's Golden age and elegance of vintage cruising. Seadeck is the perfect way to take in the Opera House and Sydney Harbour Bridge whilst floating through a sunset, listening to beats and noshing on a lobster roll. Purchase tickets at least 3 weeks ahead to avoid disappointment.
Kick on at Sydney's original small bar and club- Goodbar. Newly redeveloped, it is all about fancy cocktails upstairs and club dancing downstairs. Escape Sydney's draconian lock out laws in this musical heaven and listen to some of the best homegrown and international djs as you boogie on down till the wee hours of the morning.

Et voila! Sydney done right!
Byron bay is a little town situated at the most easterly point of the Australian mainland. The local Arakwai Aboriginal people named the area Cavvanbah, meaning meeting place and it was traditionally a place of healing and fertility.  Captain James Cook named Cape Byron after John Byron, curcumnavigator of the world and grandfather to the poet , Lord Byron. What a fitting name it has become for the Byron name legacy !  Starting out as a cedar logging town, then a dairy township and for a short time even a whaling town, Byron bay has , after all it's European colonialism , transformed into a poet's town, an artist's town, a dreamer's town, a surfer's paradise and most importantly a hippy heaven ( ranging in scope from the I-gave-up-all-my-possesions kind to the luxe city slicker with a dash of esoteric ).
I first came to Byron Bay at Christmas 98' and didn't much like it. It was touristy, it was busy and that main beach in the city wasn't that great. I wondered what all the fuss was about and left within two hours of getting there. But in '04 I went back again and this time, well, I was falling in love and this romantic mood made me fall in love with Byron too. Hard. The insider tips didn't hurt and neither did the fact that once I gave it a chance Byron bay was and is just a super gorgeous part of the world and one of my favourite places ever. Like totes top 5 stuff. So what IS all the fuss about Byron Bay?
Let's start at the top:
BEACHES:
Everywhere you go in Byron, you will notice the sand. It is so pale, nearly white, and made up of the cleanest, smallest silica grains that squeak as you walk - it is paradise sand. My favourite beaches in Byron are:
Belongil, with it's gorgeous unkept dunes, pristine sand and nature
The Pass- for it's views over Julian Rocks, Belongil and the hinterland beyond and an awesome famous surf break renowned for it's long waves
Watego's - a beautiful bay studded with multi million dollar mansions overlooking frolicking dolphins
Cosy Corner beach, nestled under the lighthouse is a little heaven from southerly winds
 Tallows vast expanse of wild , windswept nature
Belongil, one of my favourite spots Cape Byron lighthouse , the most easterly point of Australia Belongil beach with the nature reserve on it's left and the vast expanse of sand and surf Wild and beautiful Tallows beach

STAY: BYRON ON BYRON hotel: Within a rainforest with paths through the bushland to Tallows' beach,this 5 star luxe bungalow style accomodation boasts a great pool,morning yoga and it's own restaurant
EAST ON BYRON: Opposite Belongil beach self contained dream of modern apartments, quiet and mod cons- pool and spa included. Tip: stay in the Beach House for extra peace or rent the whole Penthouse with some friends and enjoy your own private pool
BYRON LUXURY BEACH HOUSES: New complex behind the dunes from Belongil, these beach houses epitomise comfort and style...and come at a price. Rent all of them with friends and start your own luxury resort!
RAE'S ON WATEGOS: This beautiful boutique hotel has the best views in Byron over Watego's cove. Once a playground of the rich and famous, this Byron gem's lustre has diminished slightly over the years, but with a new owner in it's midst, it will rise again.
THE ATLANTIC- Cute, cool and not too exxy, this new joint in town has all the artists raving about it and leaving their works behind
This cockarel at the Byron markets was happy to say hello to everyone
BYRON SHIRE MARKETS: One of the best reasons to visit the area. With a vast selection of artesian food and clothes, organic beauty products, eco toys, massages, psychics, tropical fruit plants, jewellery, healers, art and all the weird and wonderful that the area has to offer these weekly markets are a place to plug in and drop out. The best ones are in Byron bay and Bangalow, but check the schedule here for instructions as venues change week to week.
THE BYRON HINTERLAND: Byron is surrounded by some of the most luscious, rich and lush countryside imaginable. If ever did I want a farm , it is here. It also holds charming towns such as Bangalow, Ewingsdale, Mullumbimby, Federal, Brunswick Heads... where you can find anything from gorgeous antiques to yummy produce and art. Don't miss climbing up Mount Warning , hiking at the gorgeous Minyon Falls,skinny sipping at Tea Tree Lakes, or stopping at roadside stalls for local honey and organic fruit. Check the local Echo newsletter for healing treatments du jour then indulge in aura clensing,past life therapy or rune reading. The hinterlands of Byron also hold something so cheesy but so dear to my heart: the Crystal Castle. This farmstead is a magnet for crystal fanatics or anyone looking to walk it's contemplation maize, meander around the peace pole or just , you know, get a psychic reading, soy chai , aura photo and , ahem, a bunch of crystal jewellery.
Byron Bay Essentials: New Age books, crystals and jewellery from the Crystal Castle Walking through the sugar cain fields in my Maison Scotch outfit,cashmere beanie and Hawaiiana thongs. As you do. Lush hinterlands gazing to Cape Byron Cute original cottages
Which brings me to something very dear to my heart -food! The restaurants chop and change all the time in Byron Bay. Here is the most recent pick of the bunch :
BYRON BAY:

ITALIAN AT THE PACIFIC: Fresh seafood and delicious Italian food in it's own charming little nook in town.
O-SUSHI: Multi award winning sushi joint with a non-pretentious streak. Go for the biodynamic brown rice soft shell crab roll or buckwheat soba noodles.
ST ELMO'S: Tapas style fusion with great cocktails.
THE PASS CAFE:Overlooking the gorgeous Pass and open all day. Don't miss the awesome variety of delicious breakfast dishes.
THE TOP SHOP: Burger and salad joint high on ethical values and taste. Clean line caught fish salads, free range local beef burgers , gluten free rolls and thickshakes.
BELONGIL BISTRO: If you are thinking that sprouted bread, poached eggs, asparagus and haloumi are calling your name then head on over to this cute new-ish place for breakfast .. then take a dip across the road at the Belongil beach
THE ROADHOUSE:  A new joint just out of town dishes up awesome organic food, home fermented cheeses,ginger kombutcha,avocado and coconut smoothies, organic coffee etc. for breakfast while by night it turns into a slow cooked food heaven and whisky bar! A local fave.
NAKED TREATIES: What started off as a raw chocolate business has turned into an off the hook raw food heaven. Smoothies with all possible add ons such as maca, e3Live powder, probiotics etc, cold pressed juices , sprouted raw lunches , cold drip coffee and yes- all the raw, sugar free, dairy free, cacao goodies you can imagine.
BYRON SURROUNDS: 
FAT BELLY KAF: This cute little restaurant in Brunswick Heads is no longer owned by it's talented owners but it still dishes up delicious modern-meets-traditional Greek cuisine such as slow roasted lamb and melitzanosalata and speck wrapped figs with meredith dairy feta
HARVEST CAFE: One of the best newcomers on the scene is this gorgeous gem of a place off the Pacific highway at Newrybar. Think seasonal and organic produce from their own farm done in a big on flavour modern Australian way in a huge wraparound Queenslander. So delicious for any meal of the day.
MILK & HONEY: Woodfired pizza in Mullumbimby wins hands down!
SATIATE: Go for broke on this 6 course degustation menu in Bangalow for your special night out
FINS At Kingscliff:  Delicious fresh fish, shellfish and oysters. For a limited time they are also hosting a fantastic Portuguese pop up restaurant. Go for the flame grilled apple cider vinegar, garlic and chilli marinated chicken marylands.
Breakfast platter and 3 cheese baked eggs at The Pass Cafe Watch the dolphins and whales frolick on the beach from the Pass What?? I'm gonna eat all that!!... Organic burgers and fish taco's at The Top Shop It's all about healing yourself in a yummy way at Naked Treaties Sprouted raw bread with avocado, sunflower sprouts, lemon,homemade fermented vegimite and edible flowers, a cold pressed veggy juice + The Nimbin Good Times = Byron Bay in a nutshell at Naked Treaties
So what is it about Byron Bay? Is it the atmosphere, the laid-back vibe, the gorgeous beaches, nature, food or easygoing people? Maybe it is the people's eco minded orientation ( Byron Bay shire is proudly 97% gas fracking free )? Or is it the fact that apparently the whole region has obsidian crystal underfoot that acts as a psychic healer on residents and visitors alike ...not to mention all the  sacred lay lines crossing the land making Byron Bay an energetic vortex of opportunity , a portal to new understandings ,soul's purpose and manifestation ? It's all of these things. It's magic, beauty and spirit , it is a recharge button and an off switch. Byron Bay I love you!
Maison Scotch shirt, Zimmerman bikini, Scanlan & Theodore shorts, Gucci bag and a whole bunch of crystal jewellery in a Byron sunset