There is something magical about the way light changes during Australian winter. In the summer, it is so incredibly bright and hot , it bleaches the sky out and scares people into the shade, burning both skin and photographic nuances into oblivion. In winter, the intensity softens revealing dramatic colours and vivid shades so original and stunning that it always catches me aback with sheer impossibleness of it. Whilst shooting this wintery Seed story we were blessed with some of this amazing light which made me feel so #blessed to do what I do and get paid to create images that showcase the clothes and landscapes we love.
For me, black is an oxymoron, a shade that I rarely wear as I love colour but a tone that I love wearing because black is intimidating and mysterious; proven to make the wearer seem more sophisticated and powerful. Add lace to it and it evokes a childhood image; when I was 6 years old a beautiful young woman I knew on the island in Croatia became a widow when her fisherman husband drowned in a freak storm . She was so gorgeous that every man in the village we holidayed in was besotted with her, yet she mourned for years, wearing sexy yet demure black lace dresses with her heavy gold cross chain resting between her ample bust. Every morning she would walk across the square on her way to church holding the cross on her chain absentmindedly, the lightness of her skin peeking through the intricate lace, the scalloping edges framing her torso, her black hair trailing in the summer breeze. She was a goddess clad in darkness and every man worth his salt would drink his morning coffee in that square and watch her pass with a hope that once she was done mourning she would choose him, yet none of them dared to rush her through her process. Such was the power of the black she wore.
When Seed, a company I have been a fan of for years not just for adult apparel but awesome kid's clothes as well approached me to shoot this story, I wanted to convey this unassuming power of black; timeless, classic yet incredibly sexy. It really didn't hurt that the outfits are actually amazing and incredibly wearable...hope you like! x

When jumpsuits are a good thing - this baby will meet your mother in law, go to the ball and seduce your date..all whilst remaining stunningly 70s inspired

A classic Little Black Dress with peekaboo lace is a favourite in anyone's books and this demure yet alluring version is nothing short of amazing

Get on the 90s train in a sheer sleeved bodysuit with a plunging neckline and classic slim cigarette pants, then offset with burgundy pumps . Sharon Stone would approve

Bell sleeves and a full skirt add a vintage feel to an outfit so pretty , it belongs in a romance novel

A perfect black turtleneck is on every girl's ultimate dress list. This number covets pleated shoulder detailing whilst remaining decidedly fitted and modern
Clothes all by Seed
Beauty note: Armani Luminous Silk foundation and High Precision eyebrow pencil, L'oreal Superliner eyeliner, Tom Ford lipstick in First Time, Charlotte Tilbury Filmstar contouring & illuminating kit
photographed by Alice Wesley-Smith
Summer in Australia is so magical to me, because it summons pictures of sandy bums, al fresco lunches, beach parties, barbecues with friends, New Year fireworks, pool slides and a sweltering Santa. Sartorially, it is always a time for me to do a major closet shuffle and realise that I have nothing to wear for all of these activities – hence a frantic search ensues for some new beachwear and on-trend party dresses. With this in mind, I marched into the newly renovated Macquarie Centre, which recently reopened, bringing some of the best lineups in beauty, fashion and culinary to Sydney's North Shore and picked my favourite pieces from some of their new retailers: Alice McCall, Kookai, Seed Heritage, Seed Kids and Mecca Maxima – and suffice to say, I'm now ready to welcome the sun
Above: Summer means spending school holidays with the family. My daughter Coco creates a lot of mischievous fun (Tanja wears a top by Alice McCall and skirt by Kookai. Coco wears a top and skirt by Seed Kids)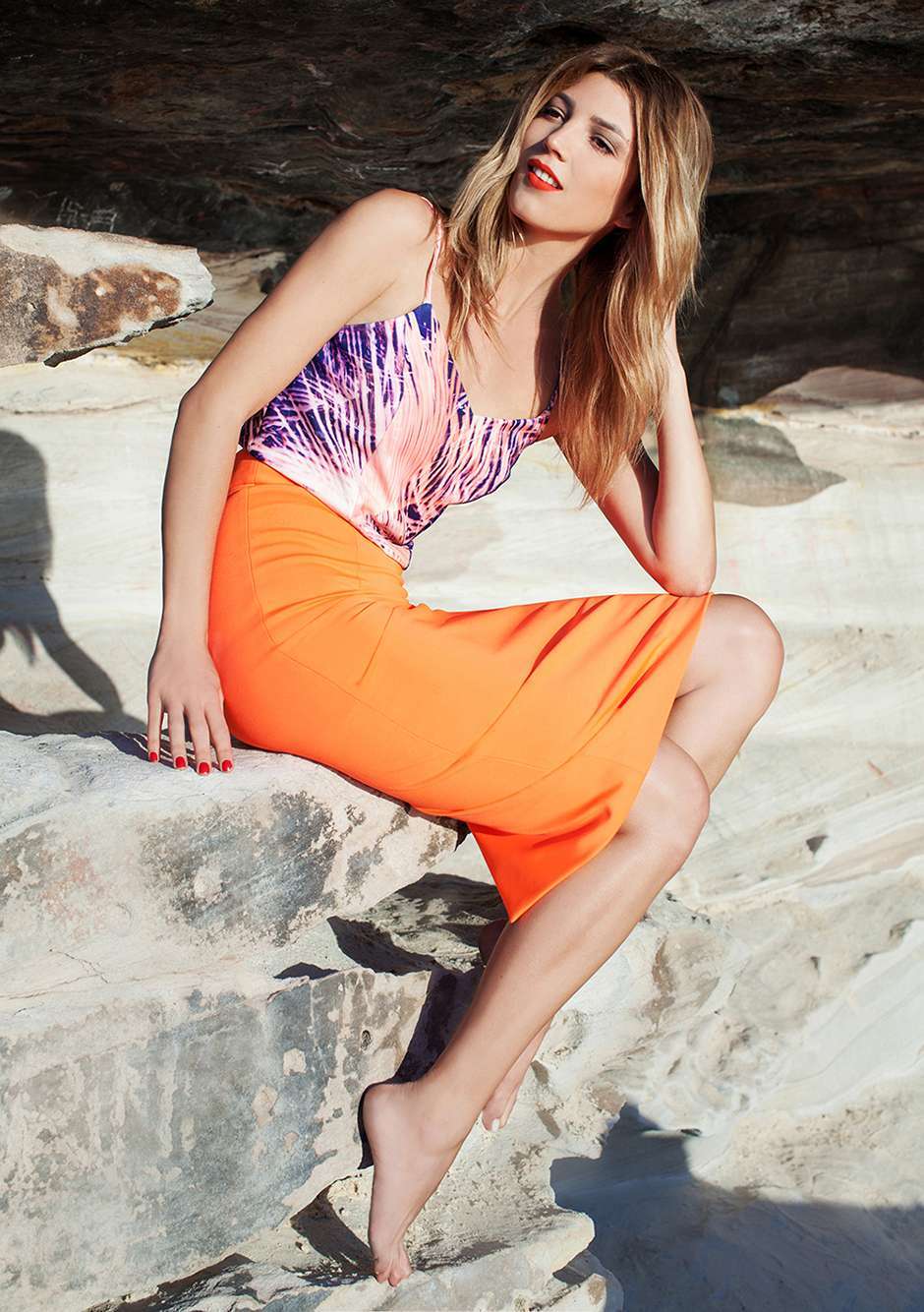 Summer is all about colour. Pick brights and digital prints that make your sunkissed skin pop and choose classic shapes like a pencil skirt and cami for barbecues and drinks with friends. (Top and skirt from Kookai)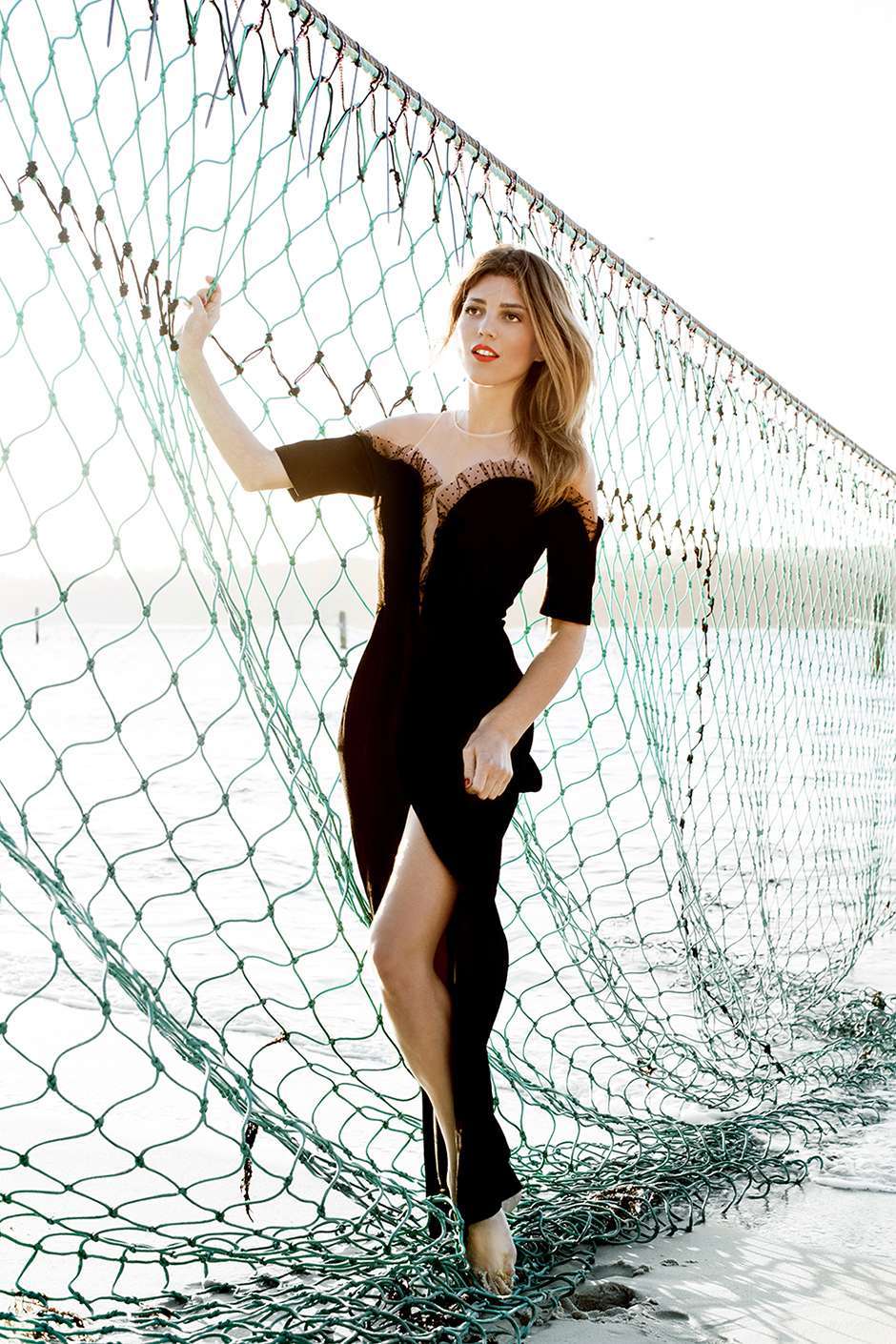 Every woman needs a beautiful evening gown for those special summer nights.( dress by Alice McCall )
To create an effortless day look, use Mecca Cosmetica's Skin Brightening Instant Skin Perfector Glow for a luminous base, then apply Mecca Cosmetica's Multi Tasking SPF30 Luminising Hydrating Tint; or for a little more coverage, use a light foundation such as the Bare Minerals Bareskin Pure Brightening Serum Foundation. I love the cult classic Nars Light Reflecting Powder and the Taj Mahal Blush because they give my complexion a subtle summery glow. Complete the look with a longstaying, pigment-rich lipstick in bright orange like Nars' Red Square Velvet Matte Lip Pencil or go for a fun pink such as the Stila Stay All Day Liquid Lipstick in Fiore.
Read the full story with more pictures now up on Vogue.com.au here !
photographed by Kasia Werstak